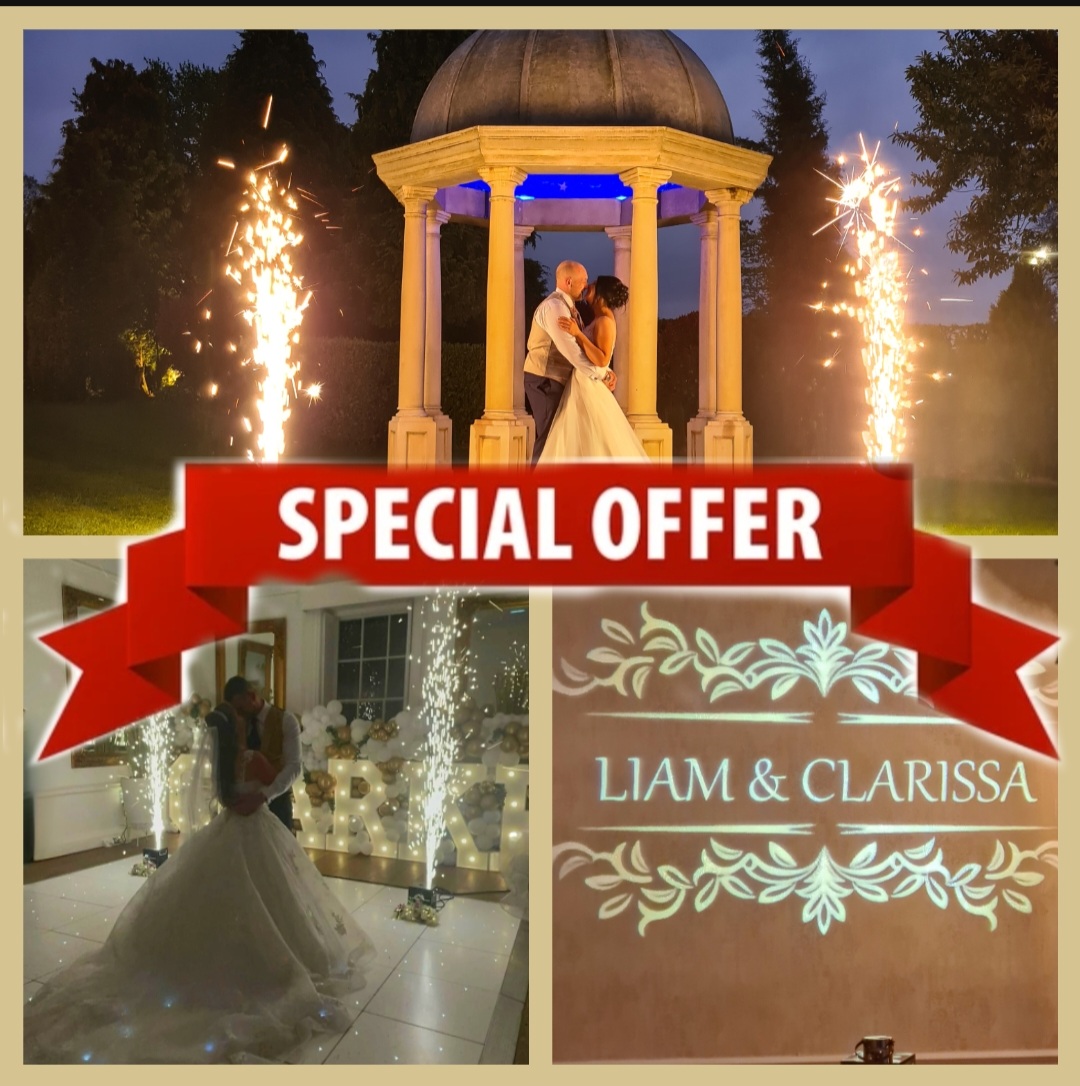 Alicat Accessories would like to offer their stunning Gobo projection Free Of Charge.
To secure your Free projection all you need to do is book 4 of our cold spark fountains.
For more information please contact us.
Email: aliray@btconnect.com
* New bookings only
"Your Special Day, Starts Here"
We are proud to provide our services to Yorkshire and all UK areas, for weddings and other special events.
View our pages to see some of our Unique collections, or... if you have something bespoke in mind,
then our Design manager will be happy to procure your requests.
We also believe in keeping our prices fair and affordable for all our customers.
BOOK YOUR JOURNEYBOOK YOUR JOURNEY